Waterproof Flooring in Hillsboro, OR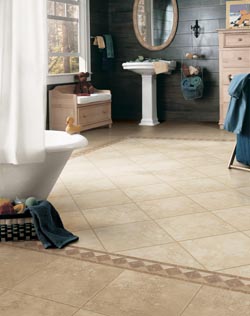 When you're shopping for new floors, why not purchase something that puts all your worries to rest? With the right waterproof luxury vinyl flooring, you can get the aesthetic look of any type of hard surface, such as hardwood flooring or tile, as well as the durability your flooring needs to stand up to everyday wear. We offer a wide selection of waterproof flooring in Hillsboro, OR, that is built for beauty and longevity. So when you're ready to install floors that not only look great but also repel spills and stains, visit us.
From waterproof carpet to luxury vinyl, you can find a style that matches your home's décor at our showroom. Plus, our professionals are here to help. When you talk to our sales staff, you get all the information you need about different styles and brands, allowing you to be confident in your purchase decision. We offer some of the top brands of waterproof floors, including Tigressa H2O and Downs H2O.
Waterproof Vinyl Floors for Any Room of the Home
When you're renovating your basement, bathroom, kitchen, or laundry room, it's important to choose a material that can stand up to moisture, spills, and humidity. Some homeowners think that this leaves them with very few options. But we're here to show you just how expansive your list of flooring choices really is.
Sacrificing great looks for optimal performance doesn't have to happen--you can do both. Whether you want the luxurious and timeless look of hardwood or the crisp, clean look of tile, you can get it with vinyl. Vinyl today is a lot different than it was years ago. With better manufacturing technology, this material is stronger and more appealing than ever before. And the best part is that it's suitable for any room in your house.
Experience the Luxury of Waterproof Carpet
Waterproof flooring isn't just limited to hard surfaces--you can get plush, luxurious carpet as well. Just talk to our knowledgeable sales professionals about our Tigressa H2O carpets. This brand offers a wide variety of colors and styles, so you can find one that's perfect for your space.
There are many advantages to getting waterproof carpeting. You get all the advantages of regular carpet, including less risk of slips and falls, sound insulation, and a look that only carpet can give. But with our waterproof products, you also protect against stains made by pets, kids, and the occasional spilled glass.
When you shop with us, you get access to the industry's top guarantees on your new flooring. These include our Price Protection and Lifetime Installation Guarantees, as well as our Confidence Plus Warranty on all 4- and 5-Star rated products. To find out more, talk to one of our in-store professionals.



Contact us today to learn more about our waterproof flooring options. We proudly serve customers throughout Hillsboro, Beaverton, Portland, Forest Grove and Washington, Oregon.