Laminate Flooring in Hillsboro, OR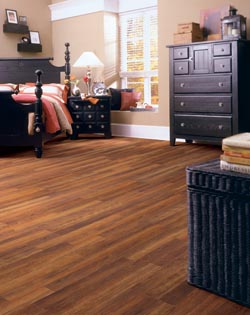 Laminate flooring provides homeowners with many benefits, from affordable style to easy installation. The trusted durability of laminate floors makes this flooring option suitable for any room of your house. Flooring shoppers have the opportunity to get amazing deals at our fully stocked warehouse showroom, where our always-low prices are sure to beat the competition.
As one of the premier area flooring retailers, our knowledgeable staff provides flooring expertise and shopping assistance to our loyal customers. Your flooring purchase gives you the opportunity to take advantage of our skilled laminate floor installation, working within our industry-leading warranties for fast, skilled installation of your new floor. Come in today to browse and buy from our many options in laminate flooring, from trusted manufacturers that include:
HomeCraft™
Pergo™
Shaw™
Armstrong™


Why Consider a Laminate Floor Installation?
Homeowners consider laminate floors when they need a durable flooring option that does not sacrifice style. A laminate floor installation represents an opportunity for flexible elegance on any budget. Laminate has been called the "ultimate copycat" because it is manufactured to mimic many other flooring types at a budget-friendly price per square foot. Manufacturers print laminate to simulate ceramic or porcelain tile, many varieties of hardwood, and even natural stone. Laminate floors are also available in a wide variety of colors and patterns for a great fit with any existing décor.
The power of laminate flooring comes from its unique construction. Laminate is constructed from four layers into a durable, stylish whole. The core layer of wood and fiberboard is compressed into a long-lasting base that's flexible underfoot. This layer is backed by a moisture-resistant layer to prevent floor rot from water infiltration, and covered by an invisible resin sealer to protect against scratches, stains, and other wear. Finally, the flexibility of laminate floors is unlocked with the photograph or "image" layer, which is printed in any style to provide long-lasting elegance.
This high quality of construction makes laminate flooring the low-maintenance, long-lasting option for any room. Busy families love laminate floors because they do not require extensive, time-consuming upkeep to maintain. Regular sweeping and occasional mopping are often sufficient to keep your laminate floor installation looking new for years, and a light sponge is able to clean up spills in the moment. Homeowners consider laminate for high-traffic areas that are prone to moisture, making this a great flooring choice for the kitchen or bathroom.


Choose Laminate Floors with Guaranteed Installation
Now that you've chosen your stylish new laminate, count on our professional laminate floor installation for fast, accurate service. The special construction of laminate floors makes installation a breeze, and most options are created with some form of "click-lock" system. This tongue-and-groove system enables our skilled installers to assemble your new floor in-place like a puzzle, but without the guesswork. Some manufacturers even provide pre-glued laminate pieces. This means that laminate flooring is often able to be installed in half the time of other flooring options.
All of our work is 100% guaranteed for your satisfaction, providing free repairs for any installation issues. In the unlikely event that you are not happy with your new laminate flooring, our Assurance Warranty gives you 30 days to have it replaced with a floor of equal value. For Four and Five-Star rated laminate floors, our Confidence Plus™ Warranty provides you the option for a full replacement with no labor costs. Come in today for expert advice on your next laminate floor!



Contact us today to learn more about how laminate flooring can improve any room in your house on your budget!