Carpeting in Hillsboro, OR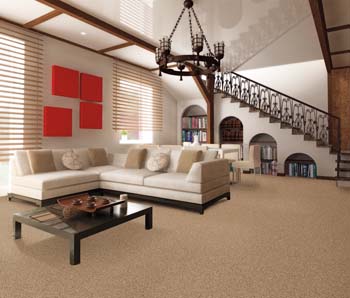 Do you want to upgrade the carpets in your home or business? Come to our store for premium and affordable carpet flooring. We carry name-brand commercial and residential carpets that impress. When it's time to improve the ambiance in your living area, you'll find a wide variety of carpets in all colors, styles, and brands at our store.
We are a locally owned store that is also part of a very large nationwide chain of stores. That means we have access to every type of carpet and flooring product imaginable. If for some reason we don't have the type of carpet floor you want, we can get it for you. Because we are a Flooring America store, we are able to get deals that other networks with less buying power simply cannot. Some of the brands we carry include:
Tigressa
Resista
Mohawk
Shaw
Stainmaster
What Type of Carpet Floor Do You Want?
You should not compromise quality for affordability. Get the carpets you want a prices you can afford. Because we strive to provide exceptional carpet flooring at competitive prices, we truly cater to your needs and your budget. For instance, Berber is an excellent and modern carpet that is durable as well as beautiful. It is a perfect option for homeowners and business owners alike. In addition, it is available in many colors to complement any home décor.
Do you have children or pets in the home? If so, your carpets really take a beating! No need to worry. Stainmaster carpet is a residential carpet floor that is equally at home in a child's bedroom or a family room. It resists stains, as its name suggests. For those who have labored to get a spill out of a carpet, Stainmaster eliminate the problem and your labor. This type of carpet has been around since the 1980s. It is a flooring of choice for many busy families, because it is as durable as it is distinctively appealing.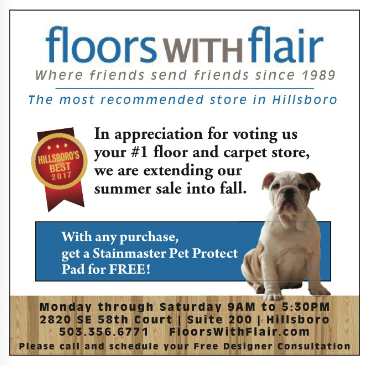 Convenient & Affordable Carpet Floor Installation
If you go to another carpet store, you may find the carpet you want, but you'll have to install it yourself. Not only do we offer a greater selection of carpets, but we also provide convenient and affordable carpet flooring installation. We install what we sell, anywhere in our store's service area. In addition, we also guarantee what we sell: our Ultimate Confidence Guarantee means that we stand behind our product, and we will correct any problems if your product falls short of expectations.
Likewise, our Price Protection Guarantee protects your interest. If you see the same brand and style of carpet flooring for a lower price within 30 days after purchase, we will make up the difference. Finally, if you are not happy with your flooring during the first 30 days after purchase, we replace it with a carpet of equal or lesser value. That is our Assurance Guarantee. How can you go wrong? Visit our store to discover carpet flooring that is right for your home or business.
When it comes to providing personalized and professional services, we really roll out the red carpet for you. You'll find that we are so much more than average carpet installers. Instead, the skilled team from our store pays close attention to detail and treats you with the utmost respect. We are a professional, clean, and courteous team of professionals that work hard to win your satisfaction.
It is one thing to spread out an area rug or lay a runner, but it's quite another task to install carpet. In order to do it the right way, you need the proper tools. These include a power stretcher, knee kicker, tack strips, a top cutter, a wall trimmer, and other important items. In addition to that, you really need to know what you're doing to ensure a job well done. Why not trust our carpet installation professionals for affordable service? Because we know how to lay carpet and have been doing it for many years, we ensure that you're completely satisfied with the completed project.
Personalized Design Assistance
With so many carpet brands, styles, and colors on the market, you may find that you need help selecting the one that best suits your needs. At our flooring showroom, our experienced sales professionals are happy to provide personalized services that include design consultations. We want you to feel comfortable with your purchase. Allow us to help you in your decision before installing your new carpet.
Contact us to schedule a free consultation with our team. We proudly serve the communities of Hillsboro, Beaverton, Portland, Forest Grove, Oregon, as well as the surrounding areas.